Mother's Day is fast approaching, and we understand how important it is to buy a gift for that special woman in your life who sacrificed so much for you. This year forget the cliché flowers and chocolates; there are so many unique and wonderful gifts that you could get for your mother to show her you care.
So if you want something a bit different this year for your mother this Mother's Day, here are some great ideas:
Book Box
Is your mother an avid reader? Is she always looking for that next fat paperback to curl up in bed with each evening? Well, why not make her Mother's Day truly special with the gift of a book box.
Book boxes services send out books to people's doors. Some book box services send out second-hand books; others specialise in new, undiscovered gems. You can select a type of genre your mother likes to read, and the company will handpick the perfect book for her. Some book boxes supply books by themselves; others come with a selection of gifts themed around the chosen book, such as beautiful bookmarks, notebooks or tote bags.
Whether a one-time purchase or a rolling three-month subscription, a book box is undoubtedly a unique and thoughtful gift your mother will love.
Pet Portrait
Who is your mother's favourite person in the house? No, it's not her partner or her kids, it's definitely the dog.
Everyone just adores their family pets. So, this year why not give your mother the gift of a custom portrait of her fluffy friend? There are so many freelance artists that you can contact online through websites like Etsy to do a personalised picture of your beloved pooch or kitty. Even if you have something more unique like a ferret, lizard or degu, there will be someone out there willing to sell you a beautiful portrait.
Put it in a nice frame, and you have a wonderful gift for Mother's Day.
Homemade Afternoon Tea
Just because the hospitality sector is closed for Mother's Day this year doesn't mean you can't treat your mother to a delectable afternoon tea.
With a few recipes and some creative thinking, you can devise your very own afternoon tea right at home. Start with a selection of finger sandwiches in your mother's favourite flavours, a choice of tiny cakes and desserts and, of course, the scone with jam and clotted cream.
Served with a fresh pot of tea, your mother will adore the time and effort you put into setting up her very own afternoon tea from home.
Recipe Plate
If your mother is the chef in your family, give her the lovely, custom gift of a recipe plate. Take her favourite recipe and have it printed onto a special dish. It's a charming gift that will let her know how much you appreciate her cooking, and it may also come in handy if you ever want to try your hand at making the recipe yourself.
Personalised Hamper
There are so many hampers out there you could buy. Food hampers, drinks hampers, cosmetic hampers etc. but they can all be a bit generic and uninspired. The best way to give your mother a hamper she will love is to make it yourself.
Start with a basket and decide on a theme. If your mother is an artist, fill it with art supplies; if she loves to travel, pop in some travel books, a thermos and sun cream; for a keen gardener, seeds and a new trowel. There are endless ways you can fill a hamper with gifts uniquely personalised to your mother's interests, much better than generic shortbread biscuits and coffee beans.
Smart Mug
If your mother is endlessly making cups of tea, forgetting about them and letting them go cold, then a smart mug could be just her thing.
It's a unique take on the classic mug gift, but a smart mug is designed to keep her drink at optimal sipping temperature even after a couple of hours of forgetting about it. Perfect for the busy mother who loves a cuppa.
Subscription Box
Subscription boxes are an excellent gift for those who want their mother to have something nice every month, not just Mother's Day. There are so many different kinds, from flower subscriptions that deliver a fresh bouquet each month to subscription boxes for cosmetics, tea, alcohol, chocolates, recipes, crafts and much more. Whatever your mother's interests, there will likely be a subscription box to suit.
VHS Conversion
If your mother has an extensive collection of old VHS tapes of your first steps, first words or your first birthday party, why not give her the gift of a format conversion? VHS tapes degrade over time, and the tape can become unsalvageable, meaning the footage could be lost for good. But when you upgrade a VHS to DVD or digital file, you can keep hold of those videos for generations to come.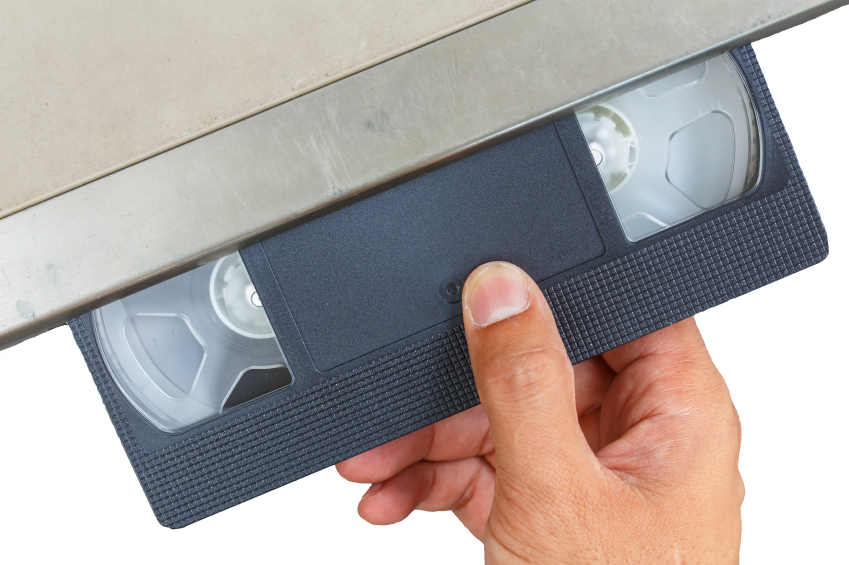 At Video2DVD, we have extensive experience with video tape conversions from formats including VHS, Video8 and Hi8, so you can rely on us to protect and care for your footage like it was our own. If you'd like to learn more about our VHS to digital or DVD service, do not hesitate to contact us.