Everybody loves sitting down and watching an old home movie, but for many of us, our old home movies are stuck on old VHS tapes. These days, VHS players are rare, and it is found that most households no longer own this device. This leaves us unable to enjoy the footage on our old VHS tapes, and years of memories could be lost. If this is the case, there is no need to buy a VHS player as many people are now getting their old VHS tapes converted into DVDs or USBs. But which should you choose?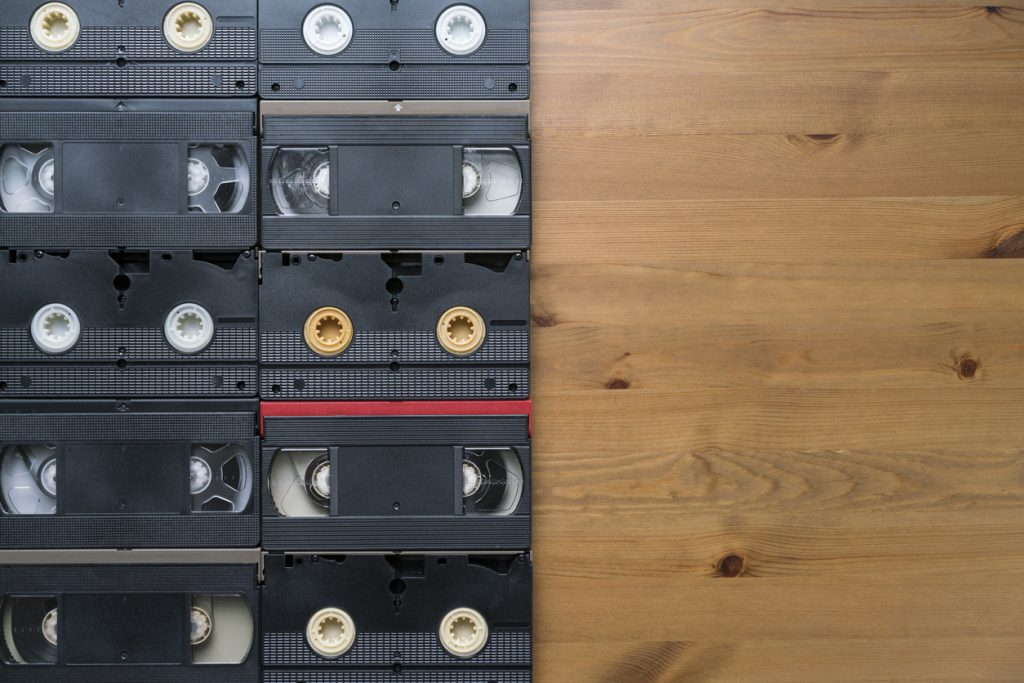 Why Should I Convert My Old VHS Tapes?
There are many other reasons to convert your old VHS tapes, other than the fact that you might not have a VHS player. One of the main factors in converting VHS is that VHS tapes can be very delicate and susceptible to damage. The tape inside a VHS can be very fragile and can easily be torn or broken, meaning your footage could be lost forever.
Another reason to convert your old VHS to another format is that VHS tapes are prone to mould and water damage. As most VHS tapes are likely stored in a basement or attic, these areas can be damp or may flood, which can lead to your VHS tapes quickly becoming water damaged. If you convert your VHS to a digital format, this minimises the risk of damage.
One final factor that should impact your decision to convert VHS tapes to DVD or USB is the tape's content. With VHS tapes, the only way to see what is on the video is to watch it. If you have old VHS tapes lying around that you aren't sure what they have on them, an ideal way to discover what footage is on the tape is to convert it into a format you can view. DVD and USB can be viewed on many devices such as laptops or TV, making your video footage more easily accessible.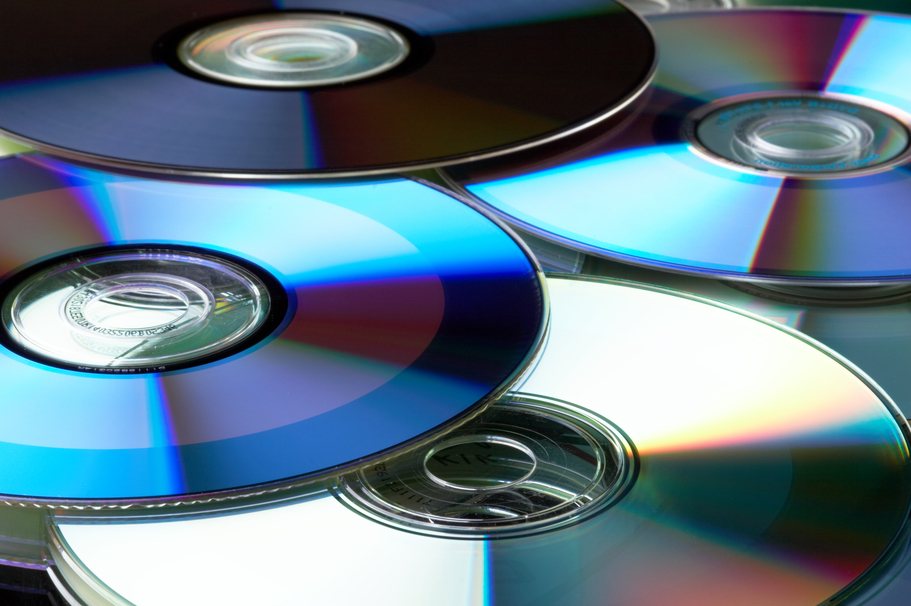 Advantages of Converting VHS Tapes to DVD Format
One of the most popular formats to convert VHS tapes to is DVD. If you choose to turn old VHS tapes to DVD, there are many benefits:
Enhanced Resolution
Both DVD and VHS share the same vertical resolution. However, the horizontal resolution between them is very different. DVDs typically store their video in 720 pixel-wide frames, whilst the horizontal resolution of VHS is 250 horizontal pixels at best. With higher resolution, the DVD also avoids colour bleeding to enhance the picture quality. This highlights that converting your old VHS tape to DVD is ideal if you want to enjoy high-quality footage.
Saving Space
Typically, VHS tapes are pretty bulky as they are made up of many components, such as the tape that stores your footage. However, DVDs are significantly smaller than VHS tapes due to their thin disc shape. This means that they take up a lot less space than VHS tapes, allowing them to be stored and transported easily.
Easily Accessible
These days, the number of people who own a VHS player is very low. However, you can watch a DVD on various devices, not just a DVD player. You can play DVDs through both TV's and laptops, which most people have access to, meaning you can watch your footage easily without the need to buy a VHS player. Converting your VHS tape to DVD makes it easier to enjoy in different locations. As most people have access to a device to play a DVD, you can easily share the footage with friends and family.
Advantages of Converting VHS Tapes to USB Format
Although DVD is convenient, some more recent TV and laptop models are made without DVD players, meaning you can no longer play your converted footage. In this case, converting video to USB is an excellent solution that comes with many benefits: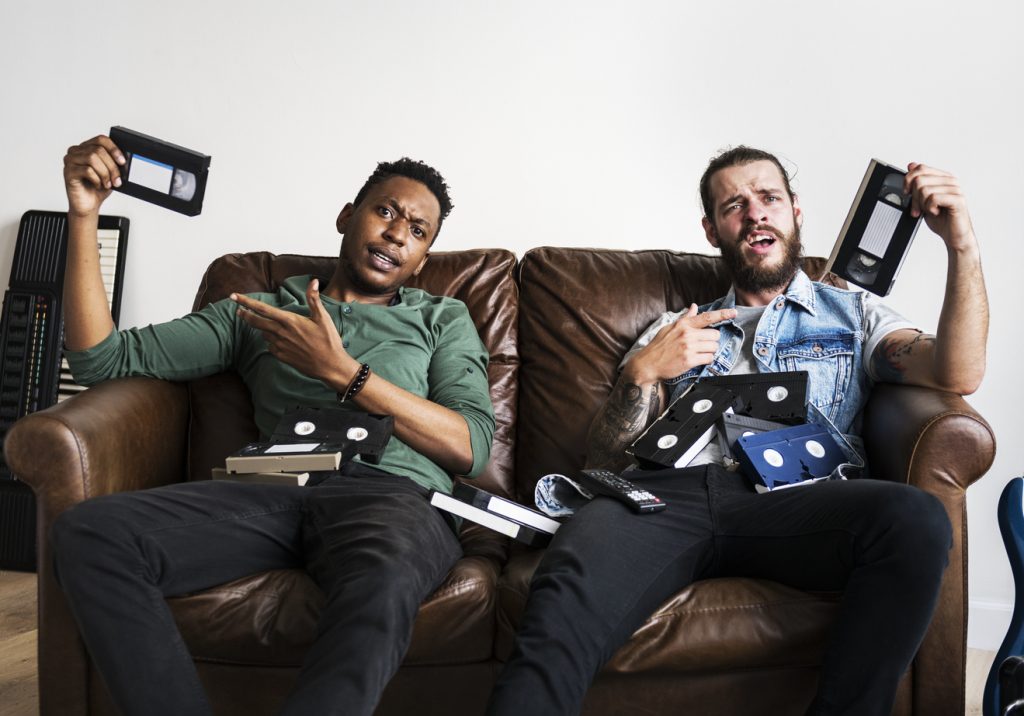 Easy To Share
You can view the footage on anything with a USB port, including laptops, TVs, computers, and most other electronic devices. This makes it a lot easier to share between friends and family. In addition, by simply plugging in the USB to someone else's device, you can share the contents with others.
Highly Compatible
The number of people who own a DVD player is also decreasing as we can stream most films via sites like Netflix. This means it could be harder to watch your newly converted video. You can play USB'S on a variety of devices. Most TVs now have a USB port along with laptops and computers, meaning you can plug your USB into just about anywhere.
Portable
VHS tapes are bulky and can be harder to carry around. Even DVDs, though much smaller than VHS tapes, can still be a pain to transport, especially in large volumes. A USB stick is tiny and compact, making it easy to carry them around. In addition, a USB requires no extra casing, meaning that you can simply hold it in your pocket. If you have a small amount of footage, a DVD is a perfect solution; however, consider transferring to USB if your VHS collection is on the larger side.
How To Decide Which Option Is Right for You
So, when deciding whether to convert your video to a USB or DVD, the main thing you should consider is the footage on the VHS tape and whether you want to share or watch it with others. If it is something that you want to enjoy from the comfort of your own home, then a DVD may be the best option as it can be watched through your TV and is easy to store. However, if you want to easily transport your footage to watch on the go or share it easily with others, then a USB may be the best option as this provides the easiest solution to these problems.
No matter which option you choose, at Video2DVD, we offer both services. For more information on converting your old VHS tapes, contact us today.