Taking a trip down memory lane, it's hard to imagine that, at one time, VHS was the only convenient way to own and watch cinematic releases at home. Video rental shops like Blockbuster completely dominated the high street in the 80s and 90s before the DVD and streaming market ground their success to a halt.
At its peak, Blockbuster had a total of 9,094 shops, and today just one remains in Bend, Oregon. Now the only place you're likely to find VHS copies of films is eBay, charity shop bins and car boot sales. However, before their decline, VHS tapes sold incredibly well and were very popular.
With that in mind, we're going to take a look at the ten best-selling VHS titles in the United States (and subsequently, due to the population size, of all time). Here's what could be found dominating the VHS market back in the day: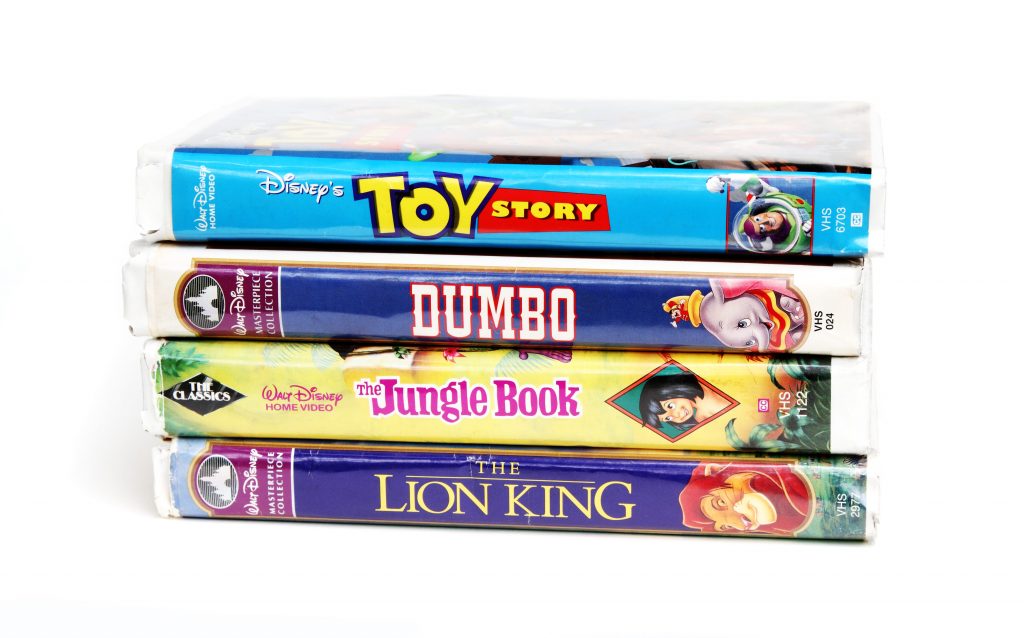 1. The Lion King
Released on VHS in 1995, this film not only tops the list of best-selling VHS tapes, but also sits in the list of one of the best-selling DVDs of all time, too. With sales reaching 32 million copies with a revenue of $520 million, The Lion King is the most successful VHS release of all time.
This heart-wrenching Hamlet-inspired tale of a lion cub challenging his uncle for the throne of his kingdom is still one of the most popular children's films of all time. With two sequels, a CGI remake on the way and a highly successful musical stage adaptation that is the third longest-running show and highest grossing Broadway production in history, it's not difficult to see why this film clawed its way to that top spot.
We hope you enjoy Disney films, because this is not the last time we'll be seeing them in this list.
2. Snow White and the Seven Dwarfs
The second best-selling VHS of all time is another classic Disney film, Snow White and the Seven Dwarfs. This film was released in 1937 but did not get its VHS debut until 1994, where it saw sales of 27 million copies, grossing $430 million.
This classic fairy tale was the first in what was to be Disney's long line-up of iconic Disney Princess films. In 1989, Snow White was preserved in the National Film Registry for being 'culturally, historically or aesthetically significant'.
3. Aladdin
Another Disney classic, Aladdin was released on VHS in 1993 and eventually went on to sell 25 million copies, grossing $625 million in revenue.
Eventually spanning two sequels – one which sits at the 14th best-selling VHS tape of all time (The Return of Jafar) – an animated series, a Broadway adaptation and a live-action adaptation on the way, the story of Aladdin is one that captured the hearts of millions.
4. Titanic
The first in the list not to come from Disney, Titanic is an iconic film that was released on VHS in 1998. Not only does it top the best-selling VHS list, but it is the 5th best-selling film in the US of all time across all formats. It sold 25 million VHS copies and grossed $500 million.
The romantic tale is a fictionalised account of the sinking of the RMS Titanic and went on to win 11 Academy Awards, tying it with Ben-Hur for the most Oscars won by a single film – joined later by The Lord of the Rings: The Return of the King in 2004.
5. Beauty and the Beast
Heading back into the wonderful world of Disney, this romantic tale of love rising above all was released on VHS in 1992 and went on to sell 22 million copies, grossing $318 million.
The first of Disney's animated films to be adapted into a Broadway musical, Beauty and the Beast went on to spawn two direct-to-video sequels and a live-action remake that was released in 2017. It's a tale of a beautiful young woman learning to love a beast…or developing Stockholm syndrome, depending on your viewpoint.
6. Independence Day
Only our second addition not part of the Disney universe, Independence Day was released on VHS in 1996 and went on to sell 22 million copies, grossing around $550 million.
This sci-fi action film is considered a significant turning point in the history of the Hollywood blockbuster, as it was at the forefront of the large-scale disaster film and sci-fi resurgence of the mid-late 1990s. It was the second-highest grossing film ever at the time behind Jurassic Park.
7. Jurassic Park
Speaking of Jurassic Park, it is the seventh best-selling VHS, it was released in 1994 with a total of 21 million copies sold, generating a revenue of $315 million.
Jurassic Park is truly an iconic Steven Spielberg film. The creation of the dinosaurs was done with ground-breaking computer-generated imagery and with life-sized animatronic dinosaurs. It held the record for the highest-grossing film of all time until the release of Titanic in 1997. Following its 3D re-release in 2013 to celebrate its 20th anniversary, it became the seventeenth film in history to surpass $1 billion in ticket sales. It also went on to spawn four commercially successful sequels, with a fifth currently in production.
8. Toy Story
The first and only Pixar addition in our top ten line-up, Toy Story is a truly beloved tale of children's toys that come to life when people aren't around. Released on VHS is 1996, it sold 19.5 million copies and grossed $290 million.
Considered by many to be one of the best animated films ever made, it was inducted into the National Film Registry in 2005 and is one of the few films to have 100% approval rating on Rotten Tomatoes. Its success has spawned the likes of video games, theme park attractions, spin-offs, two sequels and a third one on the way. Toy Story 2 is the 11th best-selling VHS of all time.
9. Pocahontas
Returning to the world of Disney once again, Pocahontas was released on VHS in 1996, selling 17.1 million copies and grossing $216 million.
This story is very loosely based on a Native American woman and portrays a fictionalised account of her historical encounter with Englishman John Smith and the Jamestown settlers that arrived from the Virginia Company. Many creative liberties were taken with historical accuracy in an attempt to make the film more palatable to audiences. It received mixed reactions at the time of its release, and its earnings were considered a disappointment to that of The Lion King, which was developed concurrently to Pocahontas.
10. Cinderella
Our final film is another in the Disney Princess line up. Cinderella is considered to be one of the most popular Disney Princesses, and it was released on VHS in 1988, selling 17 million copies and grossing $108 million.
The 12th in Disney's animated feature film line up, Cinderella was produced at a time when Walt Disney Productions was on the verge of bankruptcy due to enduring some box office bombs and losing connections to the European film markets due to World War II. It was released in 1950 and became the greatest commercial hit for the studio since Snow White. Two direct-to-video sequels followed, as well as a live adaptation in 2015. It was finally preserved in the National Film Registry in 2018.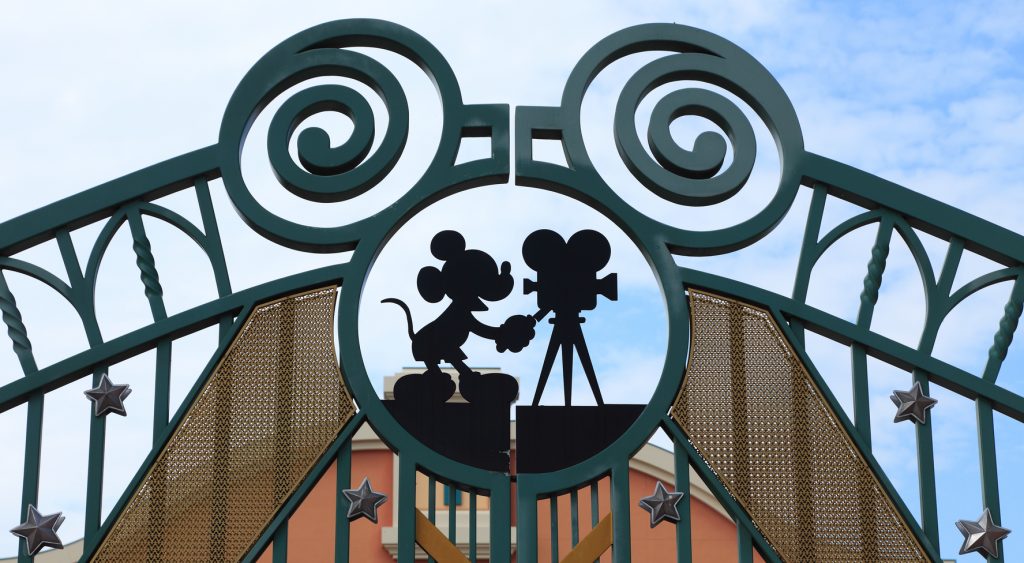 There we have it, the top ten best-selling VHS tapes of all time (well, in the US). If you have any old VHS tapes of your own home-made films, make sure you preserve them. At Video2DVD, we can
convert video to DVD
or transfer
VHS to MP4
so that your memories are protected.